This week I'm gonna get sappy on you guys…  This week I am thankful for YOU!  I want to thank all of you who read LAB on a daily, or random, basis for the overwhelming support that you have provided me with and the opportunities that have arisen, especially recently.  I started writing LAB last fall as my "online diary," took a break through the summer to focus on bridal duties, and since being back I couldn't be happier!
Isn't it crazyyy how strangers can somehow feel like instant friends?  Hellooo blends
  I think it's maybe because a lot of times bloggers use their blogs as a space to express what's really on their minds and in their hearts, while in real life [aka beyond the computer] people are often timid to express their true thoughts, in fear of judgement.
In the past I held a lot in.  I censored my thoughts and kept my emotions to myself because I didn't want to offend anyone.  I put a smile on and went with the flow.  But over the years I've gotten better with expressing my thoughts and opinions because of a little help from my family and friends.  They have encouraged me to express myself and have stood by my side through the happies and the sads…  I am still smiling and going with the flow per se, but I'm doing so at my own pace and to the beat of my own drum.
Life is like a roller coaster.  It's full of highs and lows, don't just go along for the ride.
For example, when Ryan and I first started dating I would joke with him by saying "take it or leave it!"  By no means did I want him to leave, but rather I wanted him to like me for me.  I wanted him to appreciate my quirks, laugh at my jokes, and cherish the moments we had together.  And guess what, he put a ring on it and said "I do"…  In my mind that means he officially took it to life!
Thank you Jessie for hosting another wonderful link-up anddd thank you, thank you, thank you Marita from It's a Beautiful Life, Sarah from pickyrunner, and Robyn from the Real Life RD for nominating me for the liebster award- I am beyond flattered and honored!  So now y'all wanna know a little more about me?
Here are the rules…
Write 11 random facts about yourself
Answer the 11 questions given by the person who nominated you
Create 11 new questions
Nominate 11 bloggers and mention them in your post
Thank the person that nominated you and tell the people you've nominated
11 Random Facts about Me:
1.  I ♥ pancakes hardcore.  It isn't a secret.  Scroll up a bit and look to the right [my Instagram] for proof.  P.S.  New recipe coming soon!
2.  My favorite color is pink, but lime green is a close runner-up.  Throughout middle school my room was pink and after we moved in high school my room was light lime green…  Think Lily Pulitzer, those were my sheets [ha]!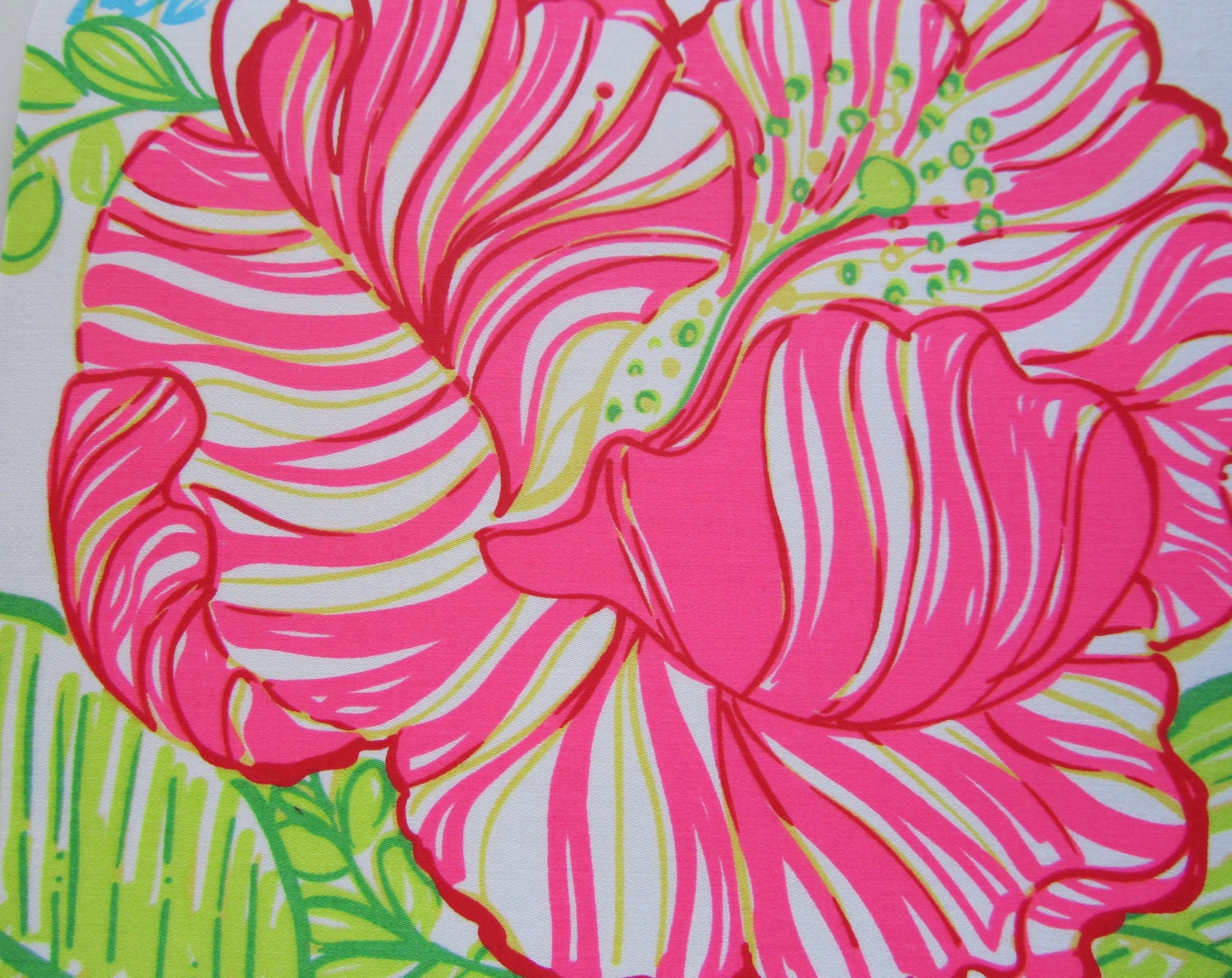 3.  I insisted on having pink + lime green bands on my braces, unless it was a holiday and you betcha I had orange + black for Halloween or red + green for Christmas.  Oh and by the way, I had braces three times, yes in high school *nerd alert.*
4.  If it wasn't for blogging I probably wouldn't be obsessed with some of the foods that I now eat on a daily basis.  I haven't gotten too "crazy" or played with protein powder, but pumpkin, flax seeds, peanut flour, shredded coconut, and nut butters make their way into many of my meals.  I cannot remember what life was like before without them!
5.  I typed "butt butters" 3 times before correctly typing *nut* butters above.
6.  I was adopted at birth.  I have no memories of it and call my momma and dad my parents but sometimes I wonder what it would be like to meet my birth parents.  Crazy story: my sophomore year in college my birth mother's sister contacted me via Facebook.  I.was.in.shock.  We haven't stayed in touch but I still can't get over how crazy it was- it felt like straight out of a Lifetime movie!
7.  My dream job is to someday be a wedding planner.  I love planning events, seeing people in love, and all of the joy that surrounds weddings…  Eek, it's such a beautiful event!
8.  I have a bad habit of trying to fit as many things as possible into a day, thus I am usually late to things.  I know it's really bad but I'm working on it.  Ryan always factors in a few buffer minutes whenever we're supposed to be somewhere because on my way out the door I tend to get distracted.  The blanket needs to be folded, the dishes need to be cleaned, clothes need to be picked up and put away…
9.  My favorite numbers are 20 and 44.
10.  I think of Charlie like a son.  I had a puppy growing up but this time feels different.  I feel protective and motherly and want to make sure that he's well cared for.  I convinced Ryan to let him sleep at the end of our bed a few months ago and over the course of time he's wiggled his way up.  Now he sleeps right with us, sometimes under the sheets or curls up under our arm.  He's a bit of a bed hog but I wouldn't have it any other way.
11.  September will forever be my favorite month: my birthday and our wedding ♥
Rather than doing multiple posts, I thought I'd combine all the questions into one long list [*ahem* hehe Sarah], bear with me…  Here we go:
1.  What's your favorite way to spend a day?  Hm, my ideal day would include lots of laughing and relaxing.  Time with my family and friends, a sweat session, tasty eats, and maybe a movie, some shopping, and possibly a little cooking?
2.  Do you have a hobby?  If so, what is it?  I love to sweat and to cook.  Not both at the same time, but each individually…  I'm not a rock star at either by any means, but both of them allow me to express myself and enjoy some personal time.
3.  What is your favorite type of food?  I could live off of carbs for life.  Bread, cereal, pancakes, produce, any and all sound good to me!
4.  If you could live anywhere in the world, where would you live?  I'd love to live somewhere warm.  I am alwaysss cold, as in I wear sweats throughout the summer, so a low of 70 degrees would be nice!  For some reason I've always been interested in Arizona even though I've never even visited…
5.  What is your dream job?  Whoops, answered this one above- I'd love to be a wedding planner!
6.  Are you a cat or dog person?  Dogs.  All.the.way.
7.  What is your favorite ice cream flavor?  Vanilla bean [and pile on the toppings].
8.  How did you decide the name of your blog?  I could have sworn I heard a quote sometime in my life like "life's a ball" meaning life is fabulous, but when I asked my momma and Ryan they had no clue what I was talking about so I resorted to the handy-dandy Mr. Google.  When I looked up "life's a ball quotes" I found lots of stuff related to…  Baseball.  I like going to baseball games in the summer but LAB is not a baseball blog.
9.  What's your favorite way to exercise?  Running.  It's the one time I can totally disconnect from my surroundings and let my thoughts wander.
10.  If you could trade places with a Hollywood star for a day who would it be and why?  I've always had a little girl crush on Jennifer Aniston, but recently I'd say Connie Britton from Friday Night Lights.  On the show I think she does a great job balancing her duties as a working woman, a wife, and as a mother, and off-screen I think she would be just as awesome.
11.  Left or right handed?  Right.
12.  Mexican or Italian food?  That's a tough one…  Mexican, fish tacos.
13.  If you could eat only one food for an entire week, what would it be and why?  Pancakes, hands down.  They're so versatile…  Savory or sweet, switch up the toppings and you've got a whole new meal!
14.  Are you a sweet or savory breakfast person?  Sweet, although I dabble with savory when it comes to brinner [breakfast for dinner].
15.  Are you an early bird or a night owl?  Early bird.  Going to bed past 10PM is a late night for me.
16.  If you could relive one day in your life, what would it be?  Our wedding day, September 3, 2012.  Just as they all say, the day speeds by and before you know it you'll be married for months…
17.  Red or white wine?  Sparkling or if not, something sweet!
18.  Would you rather lay on the beach or poolside?  Beach.
19.  Name a food you have bought or continue to buy even though it is ridiculously expensive.  Peanut flour, which I'm down to the bare minimum but thankfully my knight in shining armor just messaged me saying that he restocked my addiction- thanks deary!
20.  Are you a planner or "go with the flow?"  I'm definitely a [color coded] planner.
21.  What is something you couldn't live without?  My family.
11 New Questions [a few repeats from above because I'd love to hear your answers!]:
Who's your biggest role model?
French toast, pancakes, or waffles?
What's your favorite TV show?  Favorite movie?
Do you prefer date nights in or to go out?
What's your worst habit?
Mini golf or bowling?
What's your biggest pet peeve?
Online shopping or in store shopping?
If you could eat only one food for an entire week, what would it be and why?
What's your ideal day?
Are you usually early, just on time, or late for events?
Nominations:  All y'all!  No, but seriously…  I can't begin to thank you enough for all of your support.  Y'all sure know how to put a smile on a girl's face
Today…  #elf4Health 12/6 Day 11:  Lets lift weights! Try an exercise you've never done today.  This afternoon I'm planning to head out for a run and followed-up with this no-equipment needed strength routine.

Tomorrow…  #elf4Health 12/7 Day 12:  Go makeup free today!  Show us your natural beauty.  I don't wear much but I do like putting on some tinted moisturizer, especially in the colder months because my skin gets dry.

Question:  Pick 1, 2, or all 11 of my questions above to answer, more the merrier!
— Allison